Your retail store can benefit significantly from employing effective merchandising tactics. Customers prefer to buy at a store that uses effective merchandising techniques to boost customer engagement and has well-stocked shelves. You may be able to enhance sales by helping to increase product visibility.
It is now simpler for businesses to make efficient use of their space and ensure that clients can see their products thanks to technological advancements.
Most merchandisers employ specialized software to streamline their merchandising processes. With advanced merchandising analytics about shelf-level execution, rep productivity, and team activity and performance, sales leaders can make more informed decisions when planning and executing the processes.
Since companies struggle to measure their retail analytics, we have introduced an AI tool to help FMCG businesses measure their KPIs. Goods Checker is an excellent option for businesses looking to automate merchandising processes and perform retail analysis.
Let us discuss how companies can use the automating tool and why companies need data analytics in retail industry. 
Why FMCG/CPG Companies Need Retail Analytics And Why Analytics Is The Problem?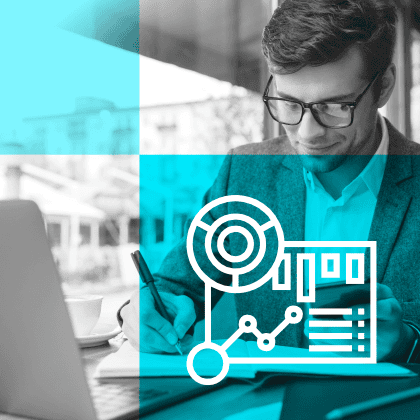 FMCG and CPG companies gather data from stores and merchandisers, e.g number of out-of-stocks, warehouse stock, % of planogram compliance, etc. With this data, they track retail analytics in shelf space allocation, evaluate their business's productivity to ensure the company is doing well. Moreover, the collected data helps companies only when the businesses analyze the data correctly.
This means that the company must analyze the data thoroughly. At the same time, the managers understand the key metrics that will provide them with information about what the data shows and why it happened. This method enables the companies to track the effects and causes to help make informed management decisions.
When the managers receive incomplete or incorrect data form stores or merchandisers, the companies face major problems regarding retail analytics. For example, merchandisers send multiple photos of shelves. The supervisors were short on time to evaluate each photo or report sent from the merchandisers. Since they failed to assess 80% of the photos sent, they made reports based on incomplete information while establishing the report on their subjective analysis, which later created problems for the business. 
The only solution to cater to such problems is to automate the process.
What Is Goods Checker, and What Metrics Can You See?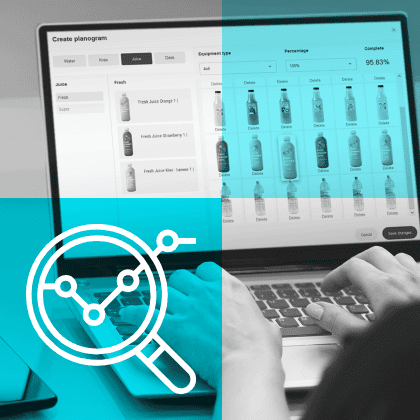 Goods Checker is the best solution for businesses planning to automate their merchandising solutions.
With Goods Checker, companies can automate the following: 
Developing the display of goods
Analyzing SKUs on store shelves
Comparing the actual display with planograms
Generating detailed product analytics
Businesses can obtain the following information through Goods Checker: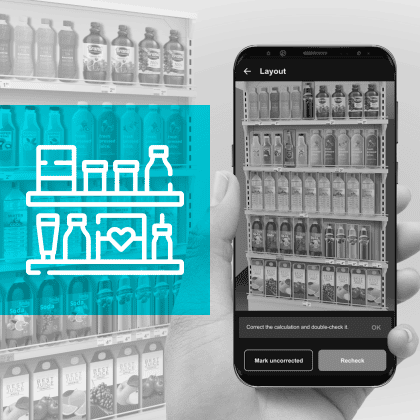 Online Shelf Analytics:
With Goods Checker, you can easily find the shelf life of your products. It also evaluates the shelf life of your competitor's brands, making it easier to compare your products. Furthermore, this automation tool analyzes photos – it reaches the actual display against the planogram.
Using a planogram, retail establishments can create a design for the available space. Additionally, it pays close attention to the product display and placement so shoppers can easily find them. You may easily comply with the planogram because of Goods Checker's ability to help you keep accurate records of everything.
Furthermore, the application can identify gaps in inventory where items are missing from the display yet should be present based on the planogram. The Goods Checker may explain if the displayed items cannot be organized.
Therefore, the results achieved by employing the automating process will help:
Managers create and verify employee assignments faster
Supervisors to check all photos
Companies with a transparent merchandising system, aggregated and accurate data
Merchandisers visit shops more quickly
Officer better planogram compliance
Furthermore, using Goods Checker will help Managers minimize the time spent analyzing and evaluating photos. Additionally, the analytics reports provided are easily comparable with past performances. Goods Checker continuously monitors the recognition process quality. It allows the companies to evaluate their previous efficiency to their current functioning. 
In addition, Goods Checker also helps the board of directors get information about the actual situation at stores and on shelves. Moreover, managers and marketers get timely insights from the points of sale.
Goods Checker promises companies the following:
Up to 7%increase in sales of the FMCG manufacturer in retail
100% processing of all merchandiser visits to retail outlets
Up to 45% decrease in audit and data processing time
Employees'Work:
Since employees are the driving force of every business, it is crucial to ensure their performance to be capable of reaching the set goals. With Goods Checker, companies can also track their employees' performances.
Furthermore, the automating tool helps companies to set realistic KPIs and objectively assess employees. Monitoring KPIs enables businesses to assure sales control, assess their strengths and weaknesses, evaluate their existing strategy's effectiveness, and gain insight into various issues. Furthermore, it considers if the employees are performing their duties efficiently. It also estimates if your company lacks specialists and the territory your merchandisers can cover.
KPI analytics and automation identify limitations in an FMCG company's processes, such as retail logistics, sales, relationships with retailers, merchandising, etc. You can react to market changes rapidly, identify emerging trends before your competitors, and gain a complete understanding of consumer wants if you receive real-time analytical data.
These measures will contribute to obtaining more real-time data for managerial decisions, boosting sales and profits.
How Can You Use These Metrics?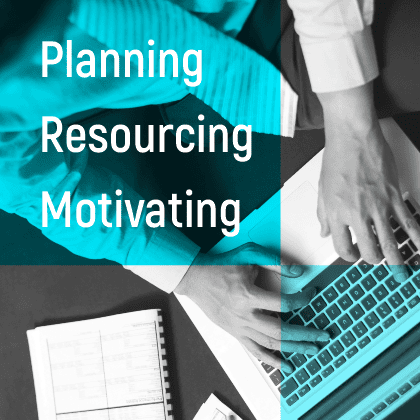 Here is how companies can use these metrics:
Planning
An FMCG/CPG organization can examine the reasons behind out-of-stock, planogram non-compliance, decline in shelf share, and other indications about each employee, store, or region based on historical data.
This will make it easier to comprehend why the KPI as a whole declined, how to improve it and make KPI predictions for the future.
Resourcing
Your KPI for employees can assist you in identifying areas where you lack specialists and the geographic range each merchandiser can serve.
These measurements enable a business to use its resources efficiently.
Motivating
Dashboards display data for each merchandiser. These scoreboards help the business inspire its employees to perform better. Such scoreboards encourage productive competition.
Companies can forecast reasonable targets for merchandisers based on previous performance, monitor employees' real-time performance, and actively assist them in achieving those goals.
The Bottom Line - Analytics Help Companies To Achieve More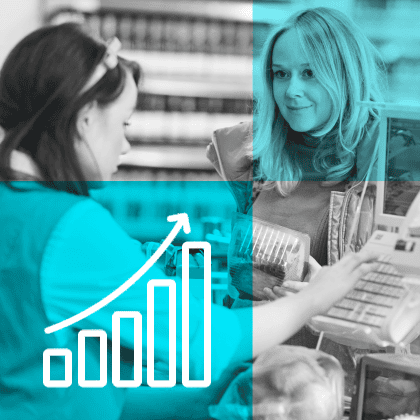 Retail store analytics has helped business achieve their financial goals. Since these reports enable the companies to understand the percentage of time their products have been out-of-stock, businesses must evaluate the product's shelf life.
The absence of products in shelf-life will result in loss. Therefore, companies need to know the percentage of buyers who do not find their products and how it affects their revenue. Furthermore, retail shelf analytics inform companies how frequently customers purchase their products and when the company needs to place their products back on the shelf. Thus, digital shelf-analytics provides an improved customer experience with efficient reports.
Lastly, once the company starts analyzing its products' shelf-life, they understand the space they occupy, the most bought products, the efficiency of display in purchase decisions, and the frequency of purchasers buying a specific product. Once the business how to use analytics in retail in a most effwctive way and gets answers to these questions, it can grab customers' attention and change their buyer's behavior.