Today, the market requires FMCG companies to promptly respond to changes in consumer behavior and adjust to new trends in order to sell goods efficiently. Merchandising agencies provide assistance to FMCG companies and retailers by taking on merchandising tasks while their clients can focus on other objectives such as product line expansion, marketing campaigns, analytics, etc.
However, competition in the merchandising services market is growing. Therefore, agencies have to continuously perform better, faster and without loss of quality. This can be done through the use of artificial intelligence, in particular, computer vision technology.
In this article, we will demonstrate how the use of computer vision helped a merchandising agency streamline and improve its operations.
Why Does an Agency Need Computer Vision?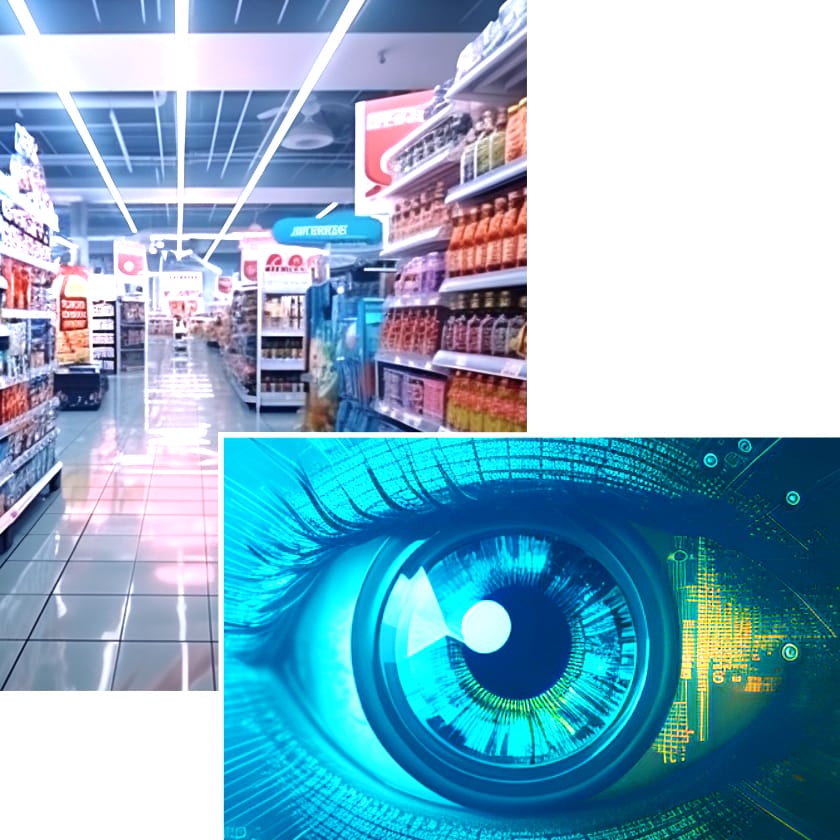 Lex Marketing is one of the leaders among merchandising agencies in Ukraine. The company provides merchandising services, hosts BTL events and audits retailers at the request of its clients. Lex Marketing deals with major FMCG manufacturers and international corporations.
The agency merchandisers work as follows. Every day, each merchandiser visits about 10 outlets. At each outlet, the merchandiser conducts an audit, including checking the layout. On average, a merchandiser spends about an hour a day just on reporting while auditing one outlet. In order to enhance efficiency with current clients and ensure business growth, a merchandising agency needs to streamline processes by reducing the audit time of outlets and improving the quality of services.
For this purpose, Lex Marketing decided to automate the comparison of product display against a planogram using artificial intelligence. To accomplish this task, Goods Checker was chosen, a cloud-based computer vision solution that automates all merchandising processes: creating and editing planograms, checking layouts and generating detailed analytical reports.
Now the outlet audit is different. Merchandisers take photos of product shelves in an app they've been using for a long time. The application is integrated with Goods Checker, so the images are automatically uploaded to the Goods Checker server, where neural networks process them. Algorithms recognize products on the SKU level and determine if the product is placed on the shelves correctly or whether there are any gaps. Processing one photo takes up to 30 seconds, and recognition accuracy is >95%. If the shelf is long and does not fit in one frame, Goods Checker may merge several photos to get one image of the entire shelf.
After processing, the tagged photo is immediately displayed in the merchandiser's app, and its data is added to the analytics, which can be viewed by the manager through a web browser. Goods Checker provides a complete picture of the store by generating analytical reports with the necessary KPIs and other additional information, for example, the date of the photo, the name of the outlet, the merchandiser, etc. KPIs can be configured in accordance with the client's tasks: planogram compliance percentage, product availability, share of occupied shelf space, etc.
Results Obtained by Lex Marketing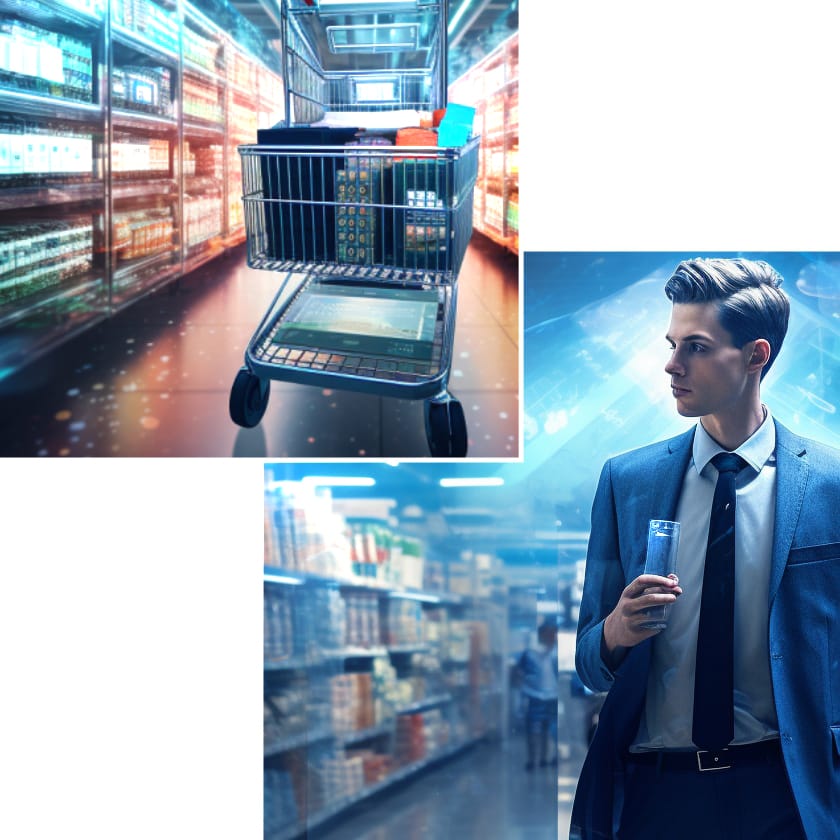 As part of the pilot project, 6 cities, 45 retail chains and 694 retail outlets were selected. Goods Checker was used by 4 supervisors and 8 merchandisers. The client wanted to launch as quickly as possible, so the pilot project was implemented in just two weeks. According to the results of the pilot, the recognition accuracy rate was above 95%, and some SKUs were recognized with 100% accuracy.
Now merchandisers spend only about 20 minutes a day on reporting at retail outlets instead of an hour. It's 70% faster. In addition, depending on the size of the store, the audit time of the outlet reduced from 10% to 50%.
In this saved time, merchandisers can visit a few more outlets or make additional checks in stores. In addition, Goods Checker minimizes the "human factor" during outlet audit. Artificial intelligence does not get tired at the end of the working day, and agency clients can be sure that they get complete, up-to-date and reliable analytics about the situation on the shelves in stores.
After the pilot project, the service scale increased by more than 6 times. Now it operates in more than 4,500 retail outlets throughout Ukraine. In the coming months, the project is expected to expand to other brands which use merchandising agency's services.
Merchandising Automation Allows Understanding the Real-World Situation on Store Shelves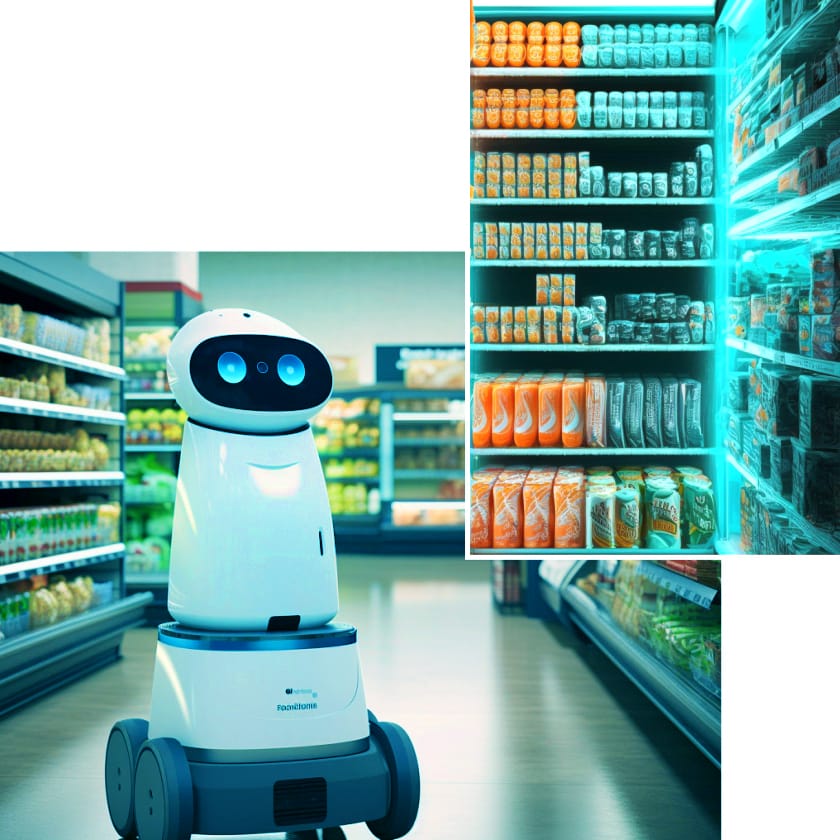 The use of integrated IT solutions is the first step towards adequate business automation. Automation improves process quality, reduces time on outlet audits, and helps find bottlenecks in business processes.
In addition, merchandising agencies can offer their clients additional benefits, such as transparent layout check system and real-time analytics. This means that clients will obtain more relevant and high-quality data and understand a true picture of how their product is presented on store shelves. This will help companies respond to breaches of contractual obligations or changes in the market environment in due time.