What 2020/2021 Looked Like
The holiday season is the prime time for the business world. People love spending time with their loved ones and purchasing items they love. The businesses understand this sudden market change, which is why there will be a lot of sales during the holiday season. Although the market always sees a sudden boom during this holiday season, there was a major customer shift between 2020 and 2021. There was a significant increase in the average consumer spending during the year because they just recovered from the pandemic. Statistics reveal that consumer spending in 2021 was record-breaking, with shoppers spending 
$579 on holiday-related items in 2021
; with the boom in business, the demand for the FMCG product categories has also increased. Let's discuss this.
What are the Most Popular Categories for Gifts in FMCG?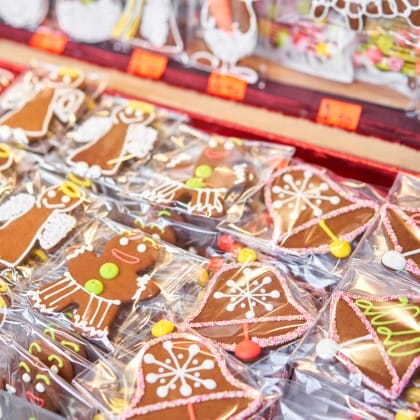 The FMCG industry is pretty versatile, as consumers love to invest their money in various products. Customers move from industrial products to eateries, bakery items, decoration pieces, and several other purchasable during this period.
If we talk about the Christmas season alone, there are various products to choose from. Everything from apparel to food becomes the main selling option for business owners.
Following are the most sold products during the holiday season:
Baked Goods (cookies and cakes)
Nothing shows the holiday season other than the sweets and savory such as cookies and cakes. Their sales stay at an all-time high during this period, making it the best option for business owners.
Cleaning Products
Cleaning products increase sales because property owners, commercial space owners, and other residents want to make their stores, homes, and apartments look squeaky clean.
Cosmetics and Toiletries
The holiday season is a time to rejoice as cosmetics become a part of the popular FMCG categories. These toiletries help property owners make their homes cleaner and more presentable.
Office Supplies
Office tasks may not be in-demand during the holiday season, but it's the best time to make purchases. There's a discount on these FMCG products, making them the front-selling product in any retail shelf planogram.
What Are Four Predictions for this Year?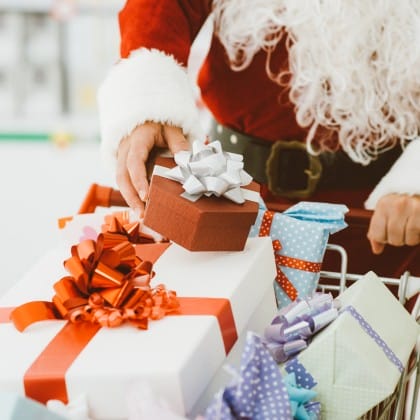 Supply chain issues are expected during the holiday season due to increased sales. However, reports indicate that 41% of respondents say they would spend less on the items – but 30% would prefer spending more if they have easy substitutions.
So, businesses should avoid any out-of-stock situations. Here are the top predictions for this year from our experts.
Consumers are Searching for "Good and Cheap" Offers
We believe the customers are at a much lower budget than in 2021. Many factors contribute to this, but the rise in real estate and other costs is the main reason.
During the first seven months of 2022, inflation has increased to 9.4% annually, which is alarming. Consumers cannot handle this instability and thus prefer having good products at a more affordable rate.
Sellers in the FMCG industry should provide consumers with better prices, discounts, and other benefits to keep sales up during this holiday season.
Customers you attract and make during this period will probably come back to you throughout the year and the holiday season in the following years. Therefore, it will be better for your ROI as well.
Consumers Like Good Offers
A common mistake most brands make is trying to work on their brand identity a little too much. Yes, the brand's reputation matters, but it's not much use for volume sales if your prices are too high.
Therefore, the most innovative way to counter this situation is to handle it; businesses should drop their product prices for better sales. The more enticing your product prices are, the easier your products will sell.
Moreover, you will also see more products sold, earning more profit based on the volume margin. We recommend setting the planogram in a retail store so that consumers see luxury goods at a better price. With the proper placement, you can attract them for purchase easily. When reating a planogram we also recommend visualizing it like a consumer and trying to understand customer behavior accordingly.
Once you have adequately done that, prepping your retail store for the holiday season becomes much more accessible.
Consumers Buy Impulsively
Purchase impulsiveness is a significant element of holiday season business. Most businesses experience customers looking for less important products because they want to get everything as quickly as possible. The business owners may also change the store planogram in how they see luxuries first, followed by staples that they WILL buy either way.
You can leverage the impulsiveness in the consumers with Buy 1 get one free, bundle offers, gift cards, and several other festive selling options to maximize your business during the holidays. The consumers are mentally prepared for it and would love to use offers for better purchases in the future.
Consumers Choose Retailers that Offer Free Delivery and Cancellation
Statistics reveal that nearly 56% of consumers prefer products through delivery, which increases further during the holiday season. They also want more perks, such as free cancellations, order changes, and returns, and a COVID-19-safe environment if they shop on-site.
Therefore, businesses should be ready to cater to the needs of their customers accordingly. Most consumers also want to get a preview of their products online and prefer knowing details about the products they wish to buy.
Be Ready for Holiday Season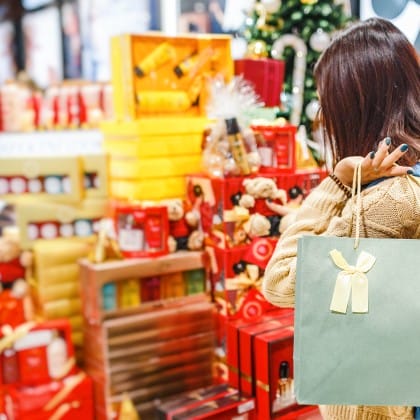 Understanding and identifying the consumer's behavior during the holiday season plays a vital part in the business's overall success.  There's a lot of business potential for sellers during the holiday season. However, it's possible only if the sellers leverage the consumer behaviors as required.
Businesses should know how to meet the increased demand for specific kinds of goods. It is vital not to face out-of-stock situations during this period, as it risks your brand's sales and reputation. Customers don't like walking away from products without purchasing them.
Additionally, business owners must comply with pangrams for more accessible product purchases and sales. Goods Checker can help here. If you are running a retail store or deal with FMCG companies, Goods Checker can be a good option if you want to stand out from the rest of the competition.
If you start automating your merchandising processes, winning your customers to beat the competition becomes more straightforward and more effective to win your consumers and beat your competitors.