The world is in rapid evolution. If a company is responsive to change and incorporates new technologies or approaches into its processes, it will succeed. If not, this company gradually becomes uncompetitive. Therefore, successful companies follow trends and test new solutions themselves.
This article will help us understand what innovation is, how it adds value to business, and includes several case studies associated with innovation.

Innovation is a commercially successful improvement that enhances the efficiency of business processes in a company, increases the quality and KPIs of its products or services. Any innovation should produce a qualitative or quantitative result: reducing costs, increasing profits, understanding your actual market share, etc.
All innovations may be conveniently classified into four types: innovation in management, product, marketing, technology.
Management — introduction of new approaches to enterprise and personnel management. For example: a manager implements an employee development and incentive scheme.
Product innovations are innovations that are aimed at creating new goods and services. For example: transfer of an online store into offline environment.
Marketing — use of new strategies and approaches in the sale of goods or services. For example: implementation of a customer loyalty scheme.
Technology — a change in the production processes or other business processes of the company. Technology innovation results in a new or improved product or service, or a more efficient business process. For example: automatic recognition of photos sent by merchandisers.
In this article, we consider only case studies of technology innovation in the CIS and the world. But first, let's figure out how business benefits from innovation.

How Innovation Adds Value to Business
Innovation always entails costs at the initial stage. In order for a business to invest in changes, it needs to be clear about what it will get as a result and when the innovation will pay off. Let's take a look at three main reasons why retailers and other companies are investing in innovation.
Increased revenue. Innovation helps you scale your business and increase revenue. With appropriate innovations, companies can easily add staff or scale up production. This will help meet the needs of current customers and win new customers.
Better customer perception, more accurate forecasting of demand and sales. Innovative retail technologies assist in processing large volumes of data already available to the company. Analysis of this information makes it possible to identify correlations, trends in customer behavior, and determine new customer segments. This will help to better personalize marketing activities, and predict demand and sales in different periods.
Attracting young professionals. It is more pleasant and more convenient for young professionals to work with new technologies. According to a Dell study, 91% of young professionals surveyed stated that their choice of an employer among similar job offers depends on the level of technology in the company.

TOP-9 Technology Innovations: Case Studies in Retail
Let's consider nine case studies of retail innovations introduced or tested by retailers and FMCG companies around the world.
Forecast Demand, Sales and Restocking
An American retailer has implemented a forecasting system that adapts to different shopping trends by matching consumer behavior with a priority sales segment. After several months of forecasting, the client increased its sales revenue by 10%.
Major German telecom operator used a demand forecasting model to understand how smartphones will be sold in the next six months. With this data, the telecom operator was able to better allocate SKU level handset inventories, increasing the sell-through rate by 18%%. The telecom operator also minimized purchases of low-demand handsets, reducing inventory cost by 7%.
Predict Customer Behavior and Reduce Customer Churn
Major US retailer Walmart uses accumulated data and innovative technologies in its omni-channel strategy. Predicting customer behavior is no exception. The stores have cameras that scan the emotions of customers. This helps to better understand shopping habits and their correlation with a person's emotional state. By understanding people's behavior patterns, Walmart can predict and prevent churn.
The Czech company kiwi.com sells tickets online. They used neural networks to assess customers in terms of their purchases and divided them into three segments: high, medium and low probability of purchase. Each segment has its own communication strategy. They used retargeting for the high probability segment, push notifications with promotions and discounts for the mid-segment, and a promotional campaign for the low probability segment. Consequently, the conversion rate increased by 34%, and the cost per purchase decreased by 16%.
Supermarket chain Hy-Vee, Inc. said that goods on the shelves in its outlets in several states will be monitored by the Tally robot. According to the study, this robot ensures 100% scanning of the shelves, while a person may miss the lack of goods or non-conformity with the planogram.
Nestle sells its products in thousands of stores. To make it easier for the company to monitor the layout and reduce the number of out-of-stock products, Nestle has implemented a mobile application.
Merchandiser takes photo of the shelf, and the application determines which products should be on the shelf. The application also has a built-in tool to detect out-of-stock and out-of-shelf products. As a result, it became easier to monitor the layout and the percentage of adherence to planograms increased, while the number of out-of-stock products decreased significantly.
IKEA provided its customers with the opportunity to visualize furniture and interior features in their own accommodations before buying. This can be done with IKEA Place app: the app uses a camera and augmented reality to add furniture to the interior of the apartment.
Eventually, users only bought what actually fit in size and style. This helped the company to add interactivity to the interaction of buyers with the company, reduce product return rates and improve customer experience. 
A similar case has the cosmetics company L'Oréal. It developed the "Makeup Genius" application with augmented reality technology and introduced the try-before-you-buy mechanics. Through the app, shoppers can try on virtual makeup. It works as follows: the app scans the user's face and allows them to explore different visual effects and L'Oréal cosmetics products. As with IKEA, the company has increased customer loyalty and satisfaction. 
A major online retailer has developed the concept of Amazon Go stores, where people can shop without having to go through the checkout. When entering a store, shoppers scan a QR using the Amazon Go mobile app. A person's account is linked to the account in the mobile application. The store's computer vision system keeps track of which items the customer has taken off the shelves and then automatically debits the customer's account. This helps to significantly reduce waiting in a queue, speed up the checkout process and improve customer experience.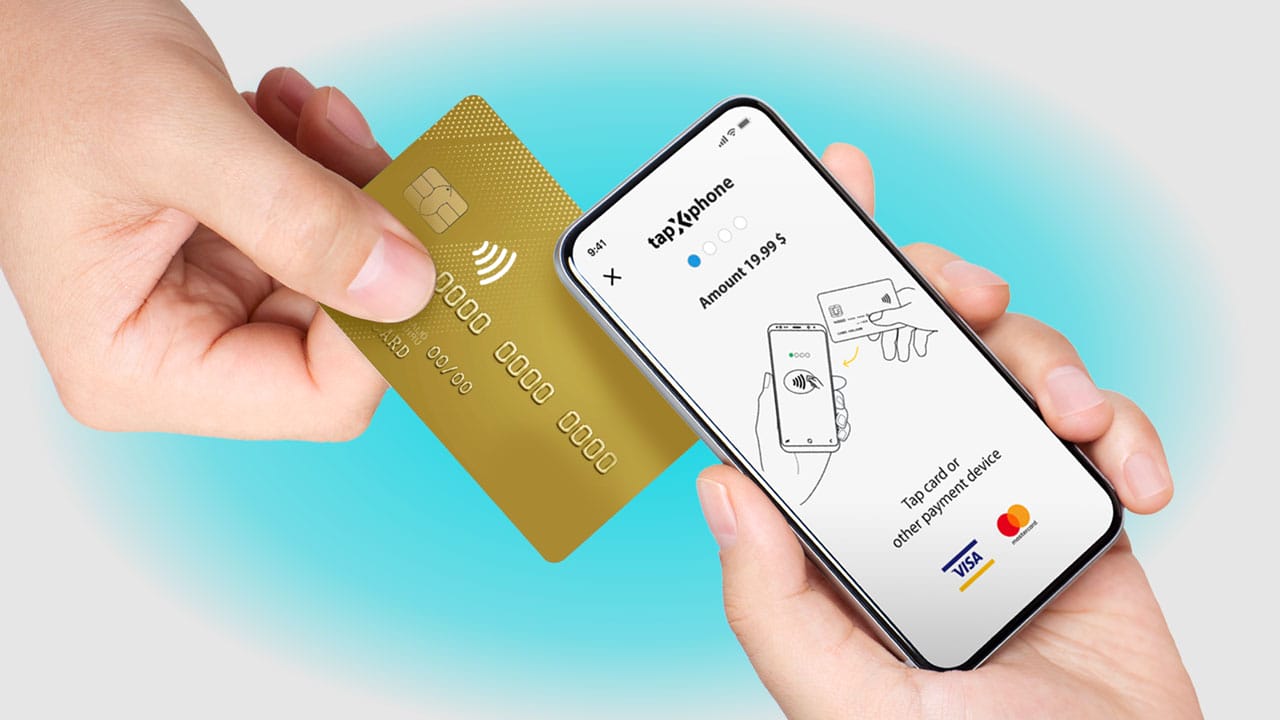 Many retailers and FMCG companies in Europe have started taking advantage of mPOS technology, which turns a smartphone into a payment terminal. For example, the tapXphone solution allows retailers to accept contactless payments using a bank card, smartphone and other devices. This allows retailers to introduce acceptance of contactless payments where it was previously difficult to do this: outdoor events, courier deliveries, etc.
Nestle has introduced its Nestle's Smart Shelf. In some stores, cameras are installed on the shelves, and their images are processed by computer vision and sensors. All this allows monitoring the level of stocks and analyzing shopping behavior near the shelves. When the quantity of goods on the shelf falls below a certain level, the system automatically sends a notification to the store to order additional required quantity. This approach helps to reduce the number of out-of-stock events and improve customer satisfaction and, consequently, sales.
Amazon Go stores also use smart shelves fitted with sensors and computer vision. When a customer takes an item from the shelf, it is automatically added to the virtual shopping cart, and when the customer returns the item to the shelf, it is removed from the cart. This allows shoppers to seamlessly purchase items and leave the store without having to go through the checkout.
Decathlon implemented a system of RFID tags attached on each product. RFID tags store product information and, if necessary, transfer it to other devices. For example, customers take the desired goods and put them in a special basket at the self-checkout. The basket reads the RFID tag and the information is displayed on the cash register so that the customer can check if everything is correct and pay for the purchases. 
This helps to speed up the payment process and lessen the burden on store employees.
Kroger, one of the largest supermarket chains in the US, and Decathlon use smart shelves with electronic shelf labels. The shelves are equipped with electronic plates that display product information, prices, promotions and other information. The main benefit is that the prices on such shelves can be changed automatically as soon as they are changed in the system. This allows store owners to significantly reduce the number of unpleasant scenes due to the wrong price, and they can run promotions and other marketing campaigns more easily.
Innovation Helps You Stay One Step Ahead of the Competition
Today, you should not shrink from new developments, but on the contrary, look closely , test and look for something that addresses exactly your problems and objectives. Since the competition in the FMCG market is high, it is impossible to postpone the introduction of innovations for a long time. After all, then the business loses its competitive strength.
How can you be innovative in retail? It's easy to innovate. IT companies often sell their SaaS solutions or offer pilot projects. This ensures that you can test the product and understand whether it suits your company and your tasks.
Innovation helps companies stay ahead of the competition, generate additional revenue, reduce costs and increase performance.