FMCG brands are seeking to attract the younger generation to their products. Young people are a difficult target audience, they pay no regard to conventional advertising methods, and companies have to invent new promotion channels. Therefore, companies turned their attention to TikTok.
In this article, we talk about how to promote on TikTok and show successful cases of promotion on this social media.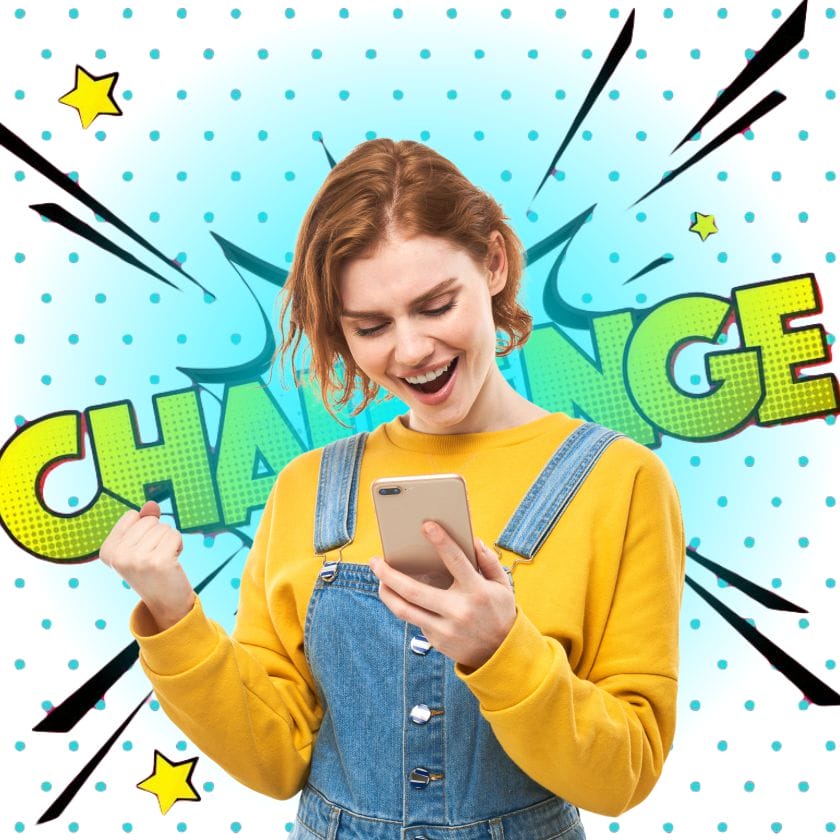 FMCG brands use TikTok to appear in the environment of their target audience.
According to TikTok for Business, over 60% of its social network users are young people aged 16 to 24. According to Adweek, 49% of TikTokers are buying stuff from a brand after seeing its ad on the platform. This statistics show that the platform can bring significant benefits for businesses in the long run: attract young buyers to their products, establish their loyalty and increase the market share.
Additionally, studies show that young people who cannot afford to buy certain goods today will be the most solvent audience in the future. Moreover, there is the concept of "consumption inertia", according to which people over 30 tend to consume the same products and brands that they have bought in the past. Therefore, loyalty among young people must be established now. And TikTok is a good tool.
Some FMCG brands have already achieved significant success on TikTok. For example, chip brands Doritos and Pringles have used TikTok to run challenges that have been very popular with users and helped FMCG brands promote their products.
Promotion Strategy on TikTok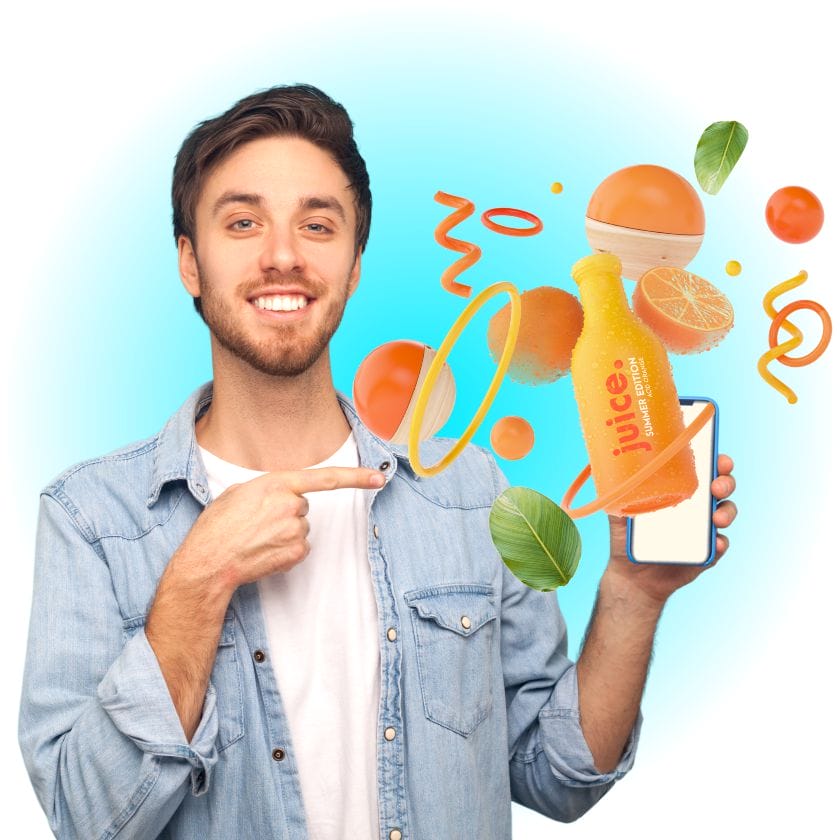 Promoting FMCG brand on TikTok can be done on a paid basis and for free. Free promotion involves maintaining your own channel and making creative videos that users will share. Paid promotion includes advertising and collaboration with popular TikTok bloggers. Below is a summary of the main ways for brand promotion.
Creative videos. Videos can be funny, informative, educational or of any other type. They should be simple and bring out emotions in users.
Challenges. Any challenge is viral. A brand can participate in an existing challenge, but even better if it starts its own one.
Advertising. Paid advertising helps businesses to find intended audience, test what they like best, understand their interests, etc.
Collaboration. Another paid method is to partner with popular TikTokers. Bloggers can create videos using the brand's products or recommend them to their audience. This method is good because your target audience will have more trust in the brand than through advertising.
Contests. Contests, like challenges, are interactive. And any interactive activities help to increase virality and reach. An FMCG brand might invite users to create a video using the product.
TikTok is a powerful tool to promote FMCG brands, as the platform has a huge audience of young users and allows creating content that induces emotions and engages users.
Three Successful Cases: Mondelēz International, Ocean S.pray Cranberries, Inc. and PepsiCo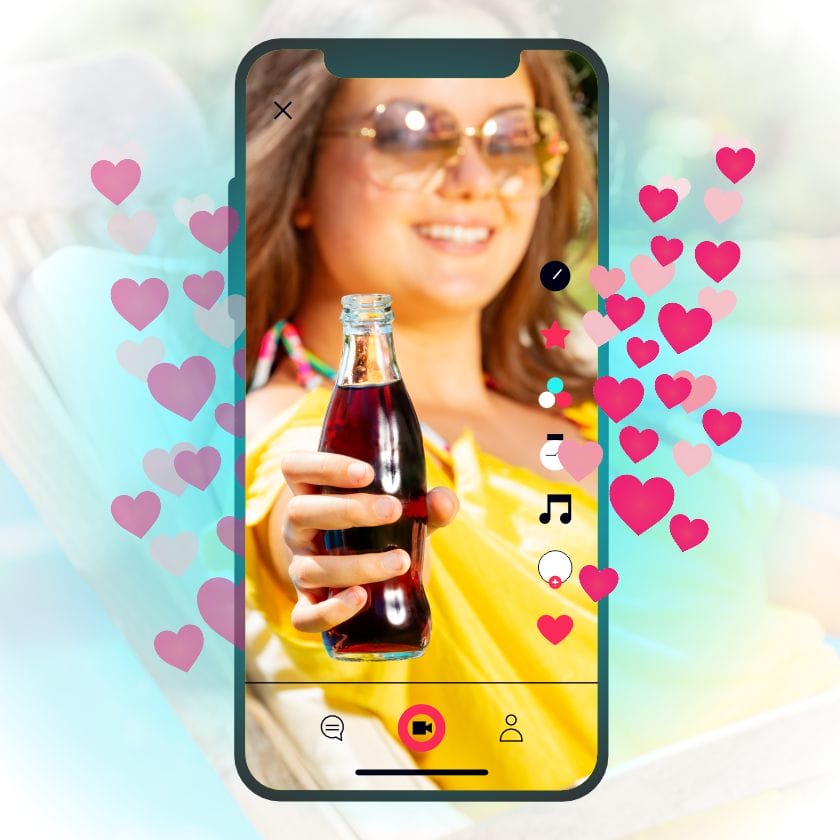 Let's look at examples of how FMCG companies have already achieved success on TikTok.
Mondelēz International
Mondelēz International is a company that produces popular candies and snacks such as Oreo or Ritz crackers.
The company started using TikTok back in 2020. Initially, it chose the not-so-popular Nutter Butter brand. This was done intentionally so that they can experiment with promotion safely for other products.
By the end of 2023, the company has TikTok accounts for its popular brands as well. For example, the TikTok channel of the Oreo brand already has over 1.7 million subscribers.
The company does not shoot expensive videos with a wow effect. On the contrary, these are simple everyday videos that gain tens of thousands of views. They are very similar to the content that users make themselves.
Illustrative video with 1.1 million views.
According to the Marketing Director of Mondelēz, the most popular videos are the most "half-baked" videos, as well-produced and sophisticated videos can scare users away and prevent building trust with the audience.
In 2020, Mondelēz increased its revenue by 2.8% to $26.6 billion. And TikTok helped in achieving this goal.
Ocean S.pray Cranberries, Inc.
Ocean Spray Cranberries, Inc. is an American company that manufactures and sells beverages and food products based on cranberry juice and other fruits.
Ocean Spray Cranberries, Inc. got its start on TikTok thanks to a viral video that became a hit in the summer of 2020. The video was created by TikTok user Nathan Apodaca. In the video, he skateboarded and drank Ocean Spray juice to Fleetwood Mac's "Dreams." The video went viral and was viewed by millions of social media users.
According to Melanie DiBiasio, Senior Digital Marketing Manager, this video generated an 11% increase in sales for Cran-Raspberry and 3-4% for the entire franchise.
After that, Ocean Spray Cranberries, Inc. decided to use TikTok to promote its products and launched an official account. The company began posting videos of its own, such as how to make cocktails with Ocean Spray juice, and partnered with popular TikTok bloggers. This helped her promote her products and grow her audience on the platform.
PepsiCo
PepsiCo is an American corporation that manufactures and sells beverages, snacks and other food products.
PepsiCo has taken to TikTok to reach young shoppers for its new product in Pakistan. To do this, the company launched the Hashtag Challenge and created its own video effect. The #NewPepsiHitMeLike campaign encouraged users to try the new Pepsi and share how it works for them. The company also found bloggers of varying popularity and invited them to participate in the challenge. All this was also supported by advertising campaigns TopView Ads and Spark Ads.
TikTok marketing campaign exceeded target KPIs in 2 weeks.
Some campaign metrics:
11 million views on user generated videos
8.96 billion page views on the Hashtag Challenge
2.2 million uses of Branded Effect
According to the Brand Lift results, the campaign had a strong impact on consumers and increased brand awareness and interest in the product. 97% of users linked an ad campaign to a PepsiCo brand, and 53% of them said the campaign made them want to buy the product.
No Need to Shrink from Something New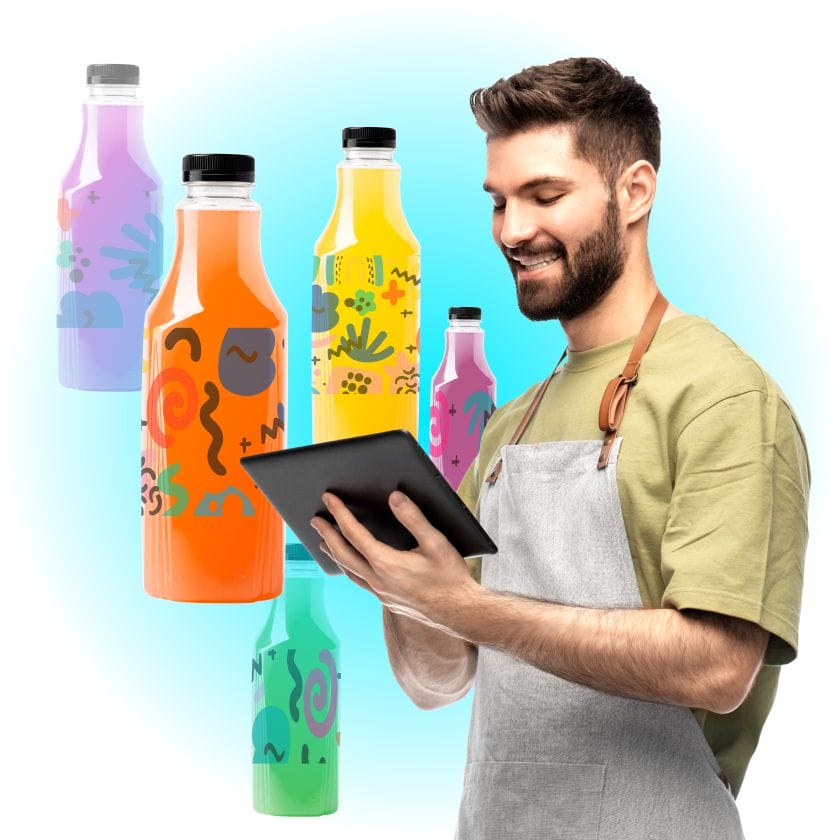 FMCG brand promotion is a search for unusual advertising channels and methods. FMCG brands must be ready to use new and, at first glance, not entirely obvious promotion channels. As other companies have shown, TikTok is a channel that does not require large budgets to create videos, but brings success when you do not expect it and gives incredible scale to advertising campaigns.
The evidence from practice shows, a business must "have a moment" and enter the habitat of its target audience.
FMCG brands should use new methods not only in advertising and promotion. Rethinking of conventional approaches extends, for example, to merchandising, where modern solutions such as Goods Checker help automate the merchandising process and show the actual setting on the shelves.