Merchandising is an important part of sales. According to statistics, 80% of buyers decide to buy convenience goods while standing near the supermarket shelves. Therefore, manufacturing companies and distributors employ a good pool of merchandisers to ensure that the goods are displayed correctly, and supervisors to monitor this display. But in the real world things may go wrong. What problems do supervisors and merchandisers face in their work? What part of the merchandising process can be automated? Aleksandra Goncharova, a Computer Vision and Data Science expert from IBA Group, will help answer these questions.
Current situation: most of the photos from merchandisers remain unprocessed
Store owners and suppliers of goods agree on how and where the goods will be placed on the sales area. The products are often set out by merchandisers from manufacturing companies or distributors. After they have finished arranging the goods, they take pictures of the merchandise shelves and send them to the managers. The latter have to manually review and evaluate hundreds of images.
And then a problem arises: merchandisers send blurry photos, pictures of their feet, incorrectly filled out questionnaires. This happens because there are many stores and merchandisers need to have time to visit all of them. In addition, it is difficult for a merchandiser to take a good photo due to narrow aisles, long shelves or a stream of customers.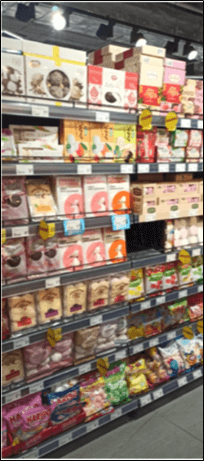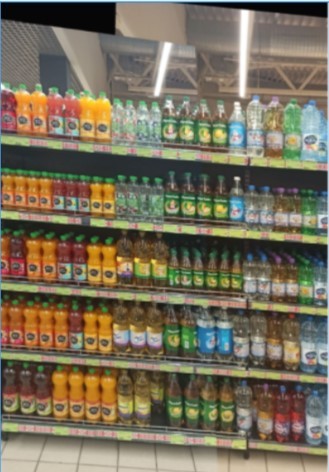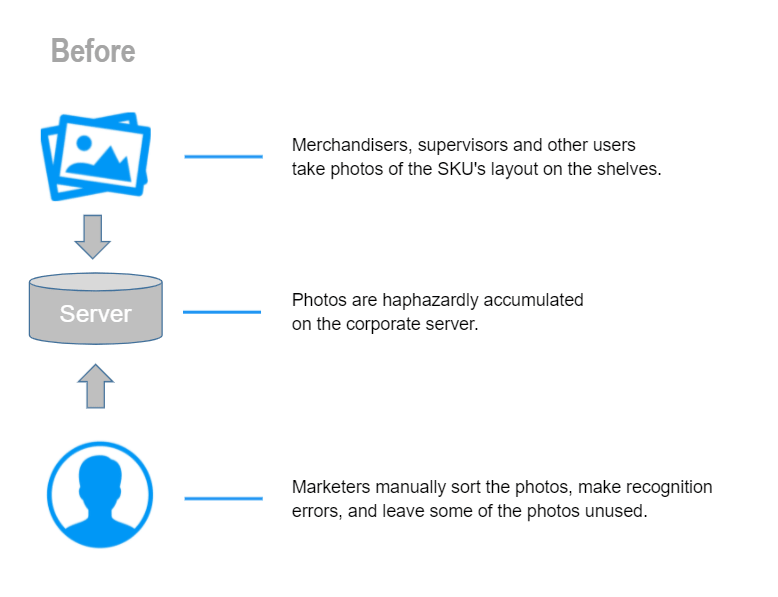 As a result, specialists are physically unable to view all the images and therefore prepare reports based on incomplete information and their subjective perceptions. This distorts the information that managers use to make decisions, such as whether the layout works as intended.
What you can do: rent computer vision and automate the process
The simplest thing is to increase the staff of supervisors, hire assistants to them, who will review photos five days a week, filter out low-quality or incorrect images and evaluate only the images you need.
A big disadvantage of this solution is staff turnover and the constant waste of time on training new employees. After all, as a rule, students get such jobs as part-time jobs.
Another option is to automate the process with IT solutions. There are many applications for automating the work of merchandisers, for example, VisitBasis, iMarkt Mobile, WellDone, Goods Checker and others.
Everyone is accustomed to the fact that the deployment of software for commercial use is long-running and expensive. After all, you need to buy or order the development of your custom software. But an IT company from Belarus took a different path and offers retailers to rent a solution.
As ordinary users, we rent apartments or cars and pay only for the period of use. In the same way, a company can rent an IT solution, and the software costs can be defined in operating expenses (OPEX).
Let's consider the automation of processing photos from merchandisers using the example of the Goods Checker product. This is a cloud-based subscription solution that uses computer vision to analyze photos and show if the product is displayed correctly on store shelves. The check is made according to predetermined rules and tasks, for example, whether the planogram corresponds to realogram or what part of the shelf is occupied by the goods?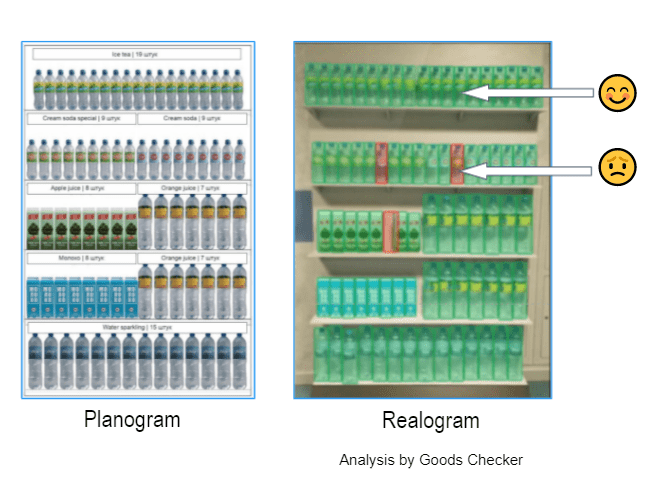 Automation of information processing will streamline merchandising. You can complete three tasks at once in almost real time:
Obtain complete and accurate information on the performance of merchandisers
Obtain information to analyze the representation of products, both your own products and those of competitors
Monitor the availability of goods in store warehouses.
How it works: processing in the data center and near-instantaneous results
Stage 1.
Merchandisers take photos of goods layout on the shelves, and the photos are uploaded to the Data Center (DC).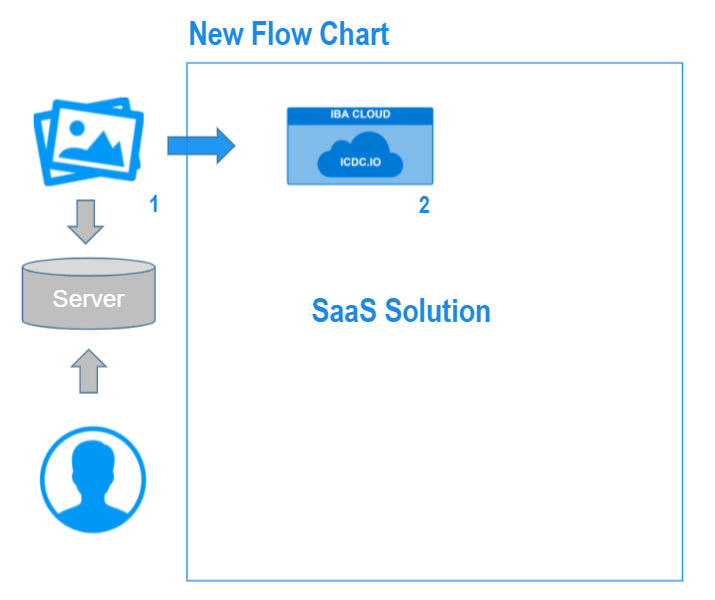 Stage 2.
AI-powered module analyzes the photos, searches for and classifies each product, then evaluates according to a given scenario. For example, whether the product is in its place or how many products of a given brand are in the photo.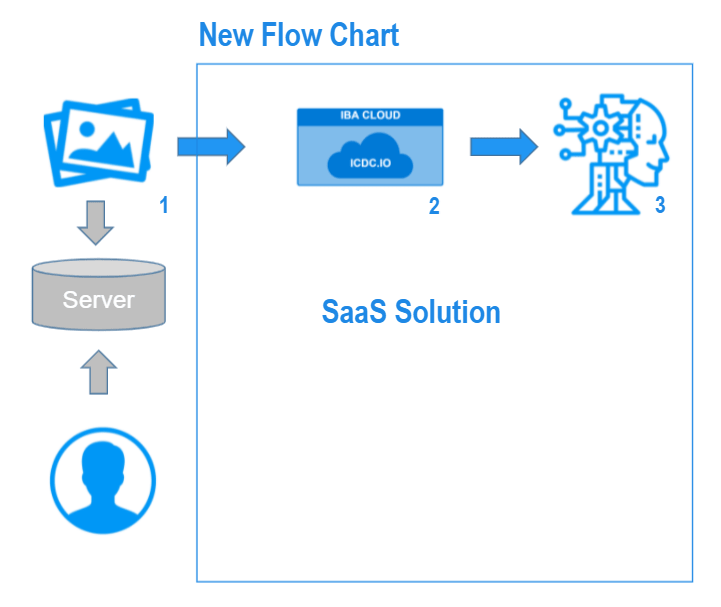 Stage 3.
Goods Checker marks up photos for merchandisers, generates reports for managers and sends them to the server.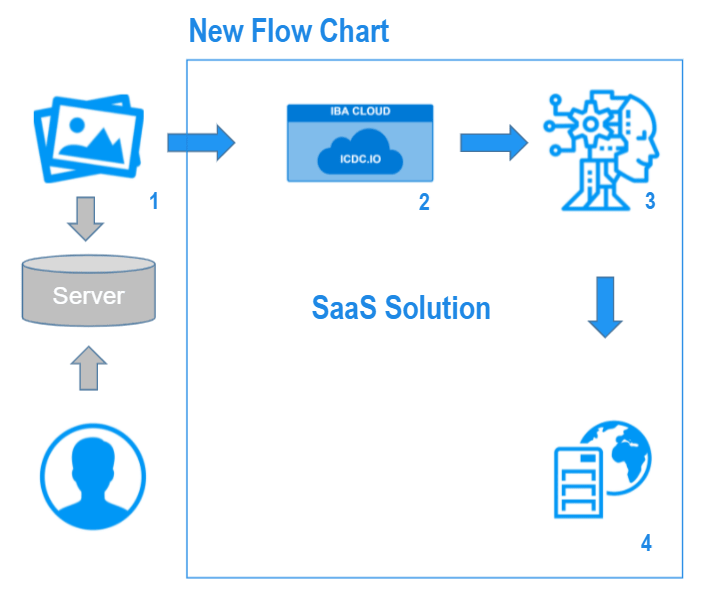 Stage 4.
In 30-60 seconds merchandisers can see whether the goods have been displayed correctly. And managers and marketers get access to detailed reports and analytics via a web browser immediately after uploading a photo.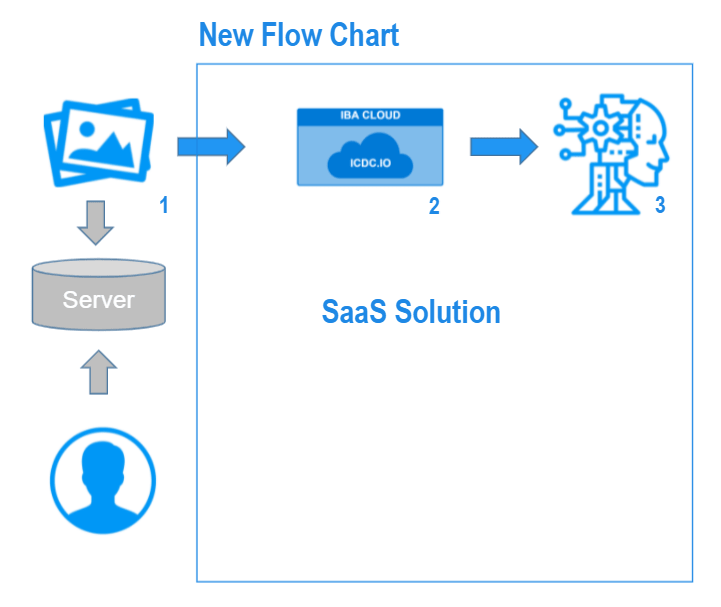 IT solution lease - pay only when you use it
Customers pay 13% more in stores where merchandising is organized correctly. Automation of the merchandising process helps to maintain and increase sales, keep up with competitors, and also make good use of employees' working hours. And the SaaS (Software-as-a-Service) approach — software lease — reduces investment in software deployment and eliminates the risk of buying an inappropriate solution. Indeed, at any time you can cancel the lease and stop using the service.
«Most often, the work of merchandisers is partially controlled by manual viewing of photos, by phone or messengers. Automation will tell "field workers" whether their work is done correctly, and will save managers from manual photo processing and free up time for analytics. Marketers will be able to properly assess merchandising and improve marketing activities.»